Regular price
$129.00 USD
Regular price
Sale price
$129.00 USD
Unit price
per
Sale
Sold out
World's Dopest Ninja Gi Hoodie Jacket
Spent over 2 years meticulously designed to create the perfect balance of Streetwear, and Cosplay. Perfect for everyday wear.
Completely Customized from top to bottom with quality in mind.
Tons of functional features are implemented seamlessly.
This jacket was created to show love for all things Ninja,
subtly
, as a Ninja should. 
Blend in with the masses, disguised as a civilian, wearing a really, really cool-looking hoodie. Once they notice you are indeed a Ninja, it will be too late, for you will be within striking distance. NINJA!!!

PROUDLY MADE IN SOUTHERN CALIFORNIA, USA
 Baggy Fit. Order 1 size down for snug fit.
Share
View full details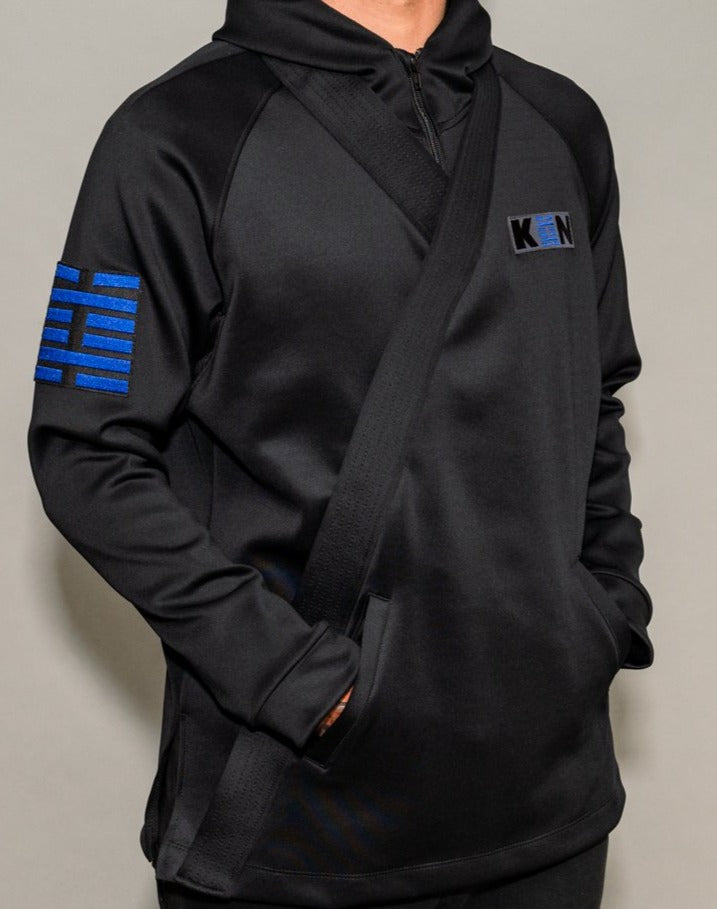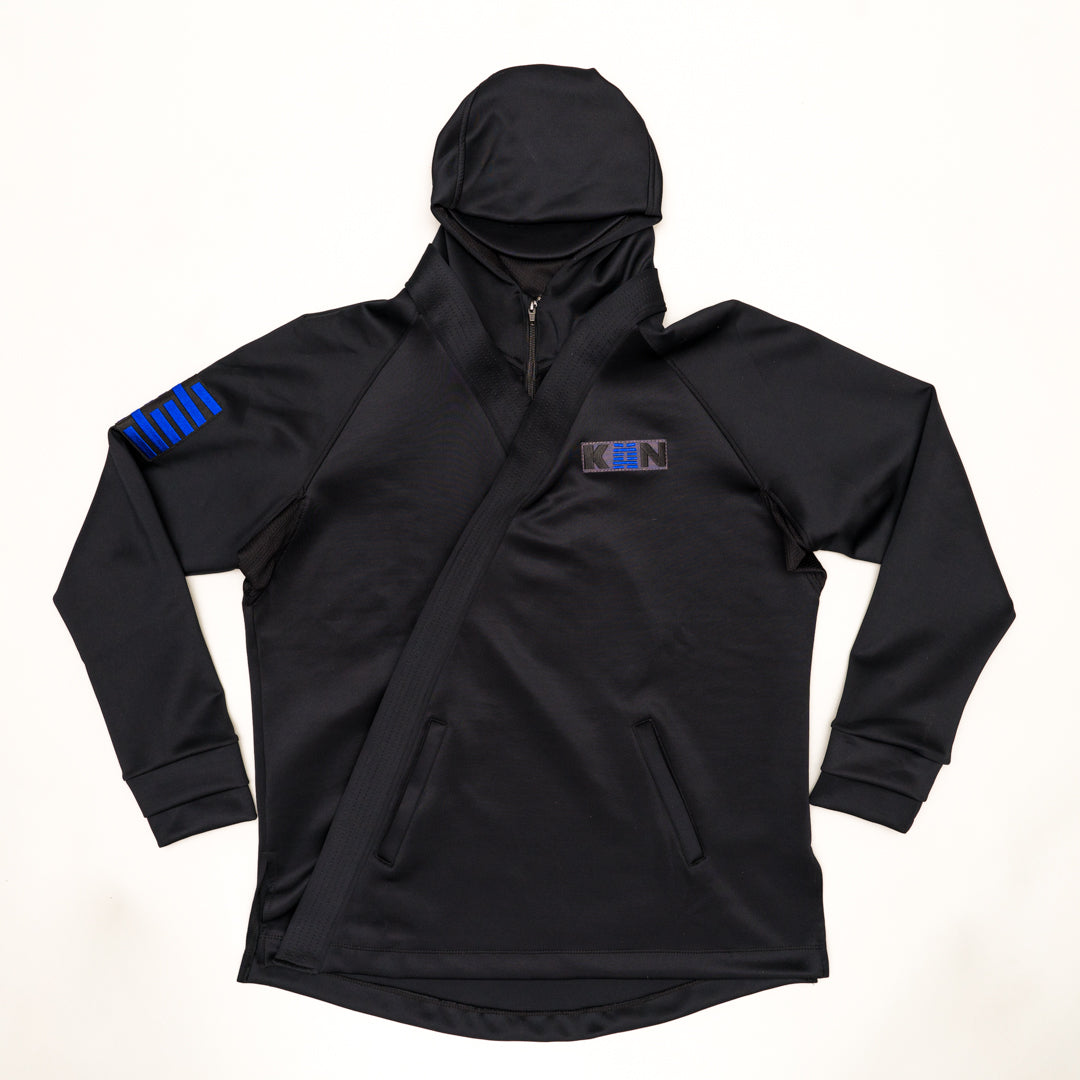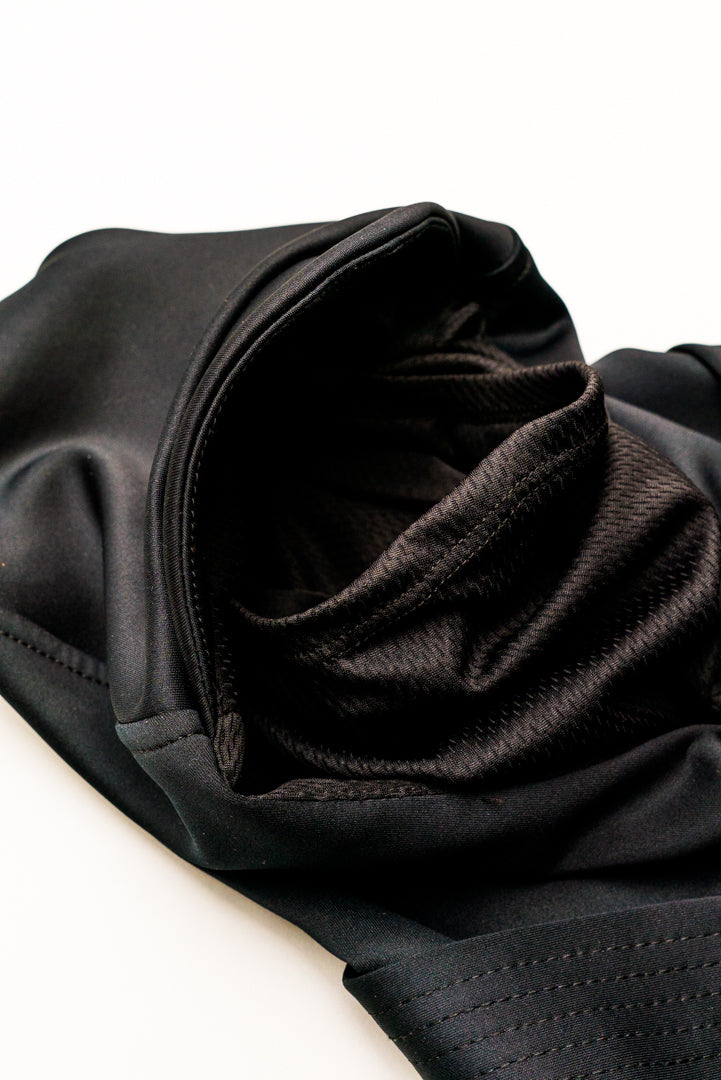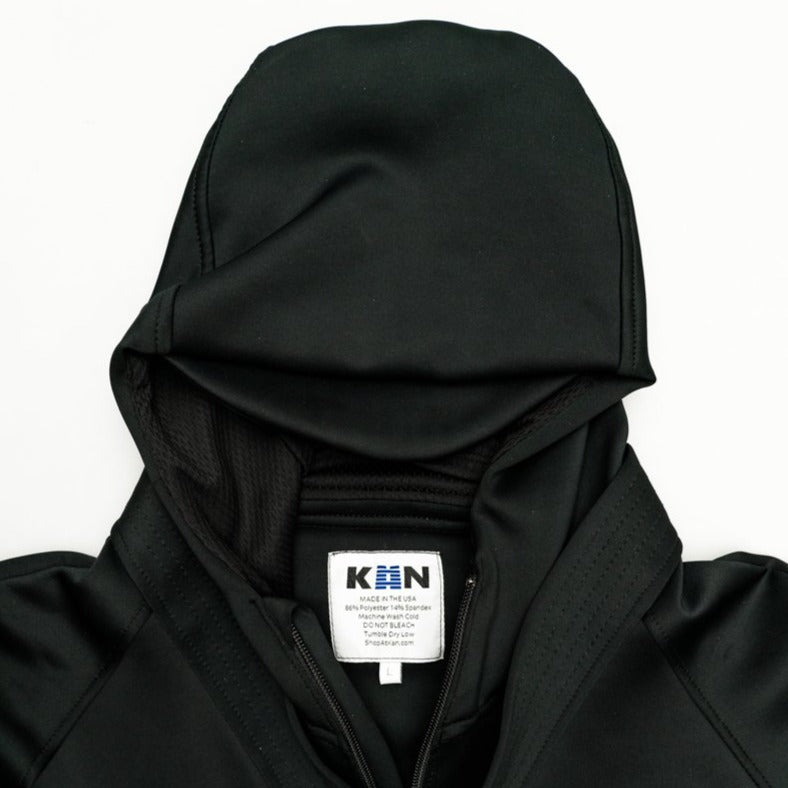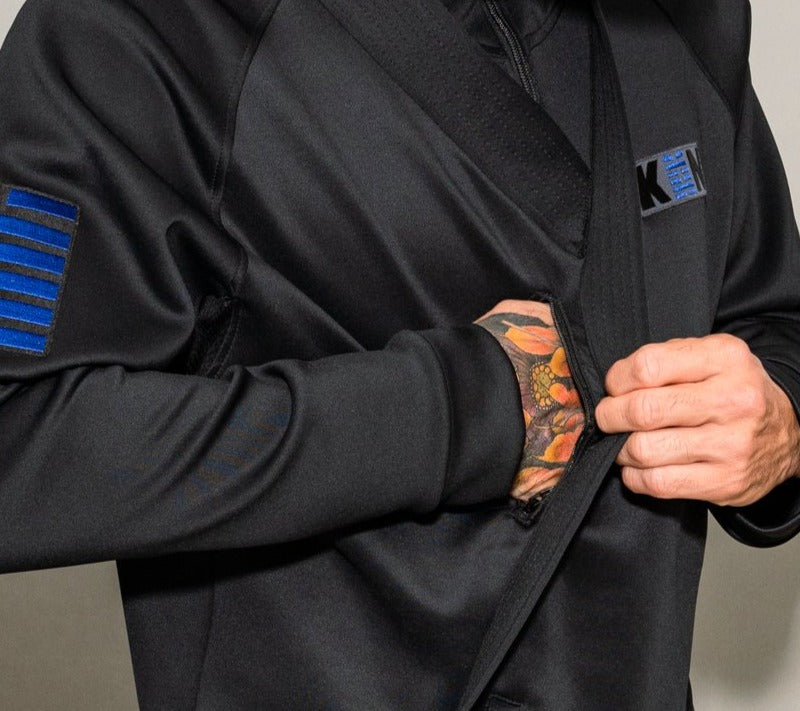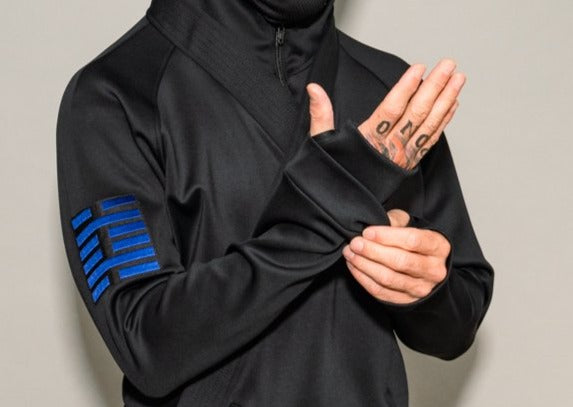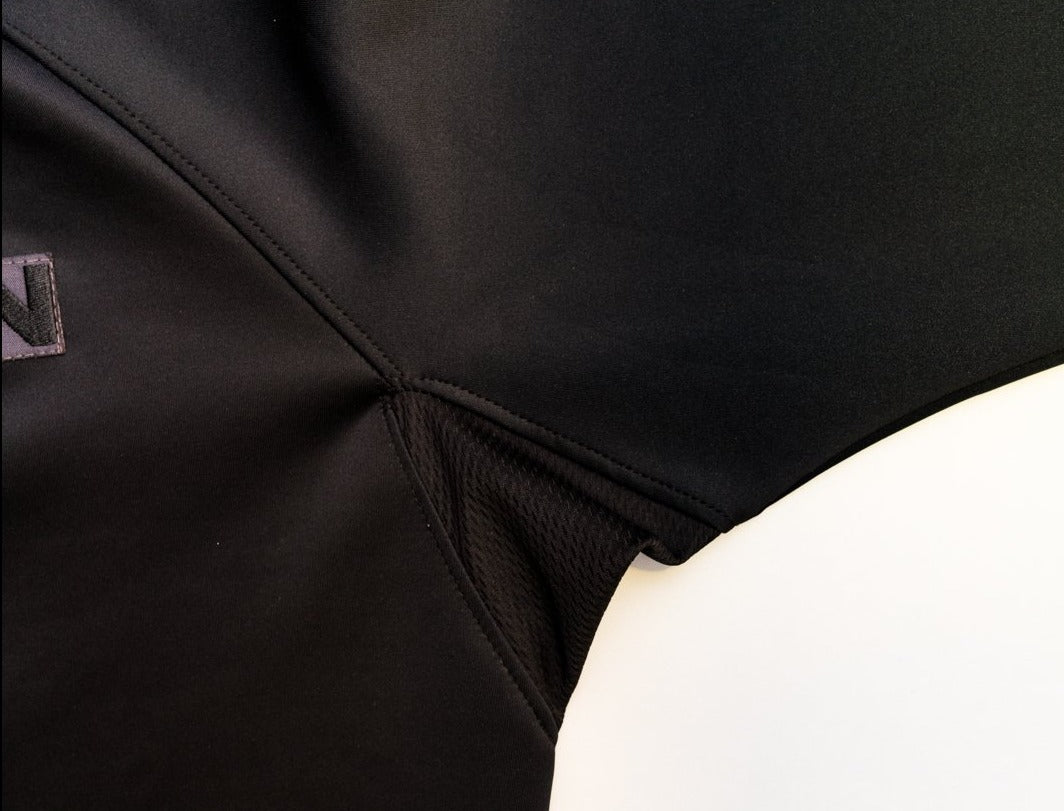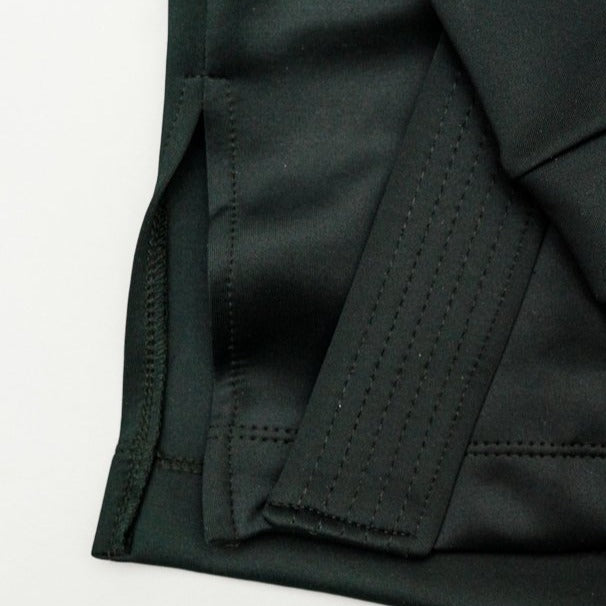 FEATURES
NINJA MASK

Pull the Built-In NINJA MASK over your head to bring the iconic Ninja look to reality. It is specially stitched to the back of the hood to resist tearing. 

Not only does the mask help airflow but also helps the environment. The Honeycomb Mesh design is made from 100% Recycled Polyester Repreve with Max Dri Moisture Wicking to help keep your hot Ninja a$$ look cool and stay cool.

SECRET NINJA POCKETS

The Jonin Pocket hidden behind the lapel can be zipped up to secure your important Ninja items discreetly. For your most sacred items, we offer the Kage Pocket. Kage is located inside the Jonin, for those things that need to be kept closest to your heart.

Retractable Thumbholes

Keep your Fists of Fury nice and toasty. Pull your hand up the sleeve and they disappear. Fan your fingers, push down and there they are! NIIIINJAAAAA!!!!

Premium Fabric

Painstakingly scoured countless shops and villages to find the ideal fabric for this piece of art. This top-of-the-line fabric is used by big brands for their most elite pieces. The Ninja Hoodie is extremely soft with 4 way stretch capability and Max Dri Moisture Wicking to keep you comfortable while performing the most rigorous Ninja tasks. At 350 GSM, it's thick yet breathable to keep you warm during your missions.
WAIT! THERE'S MORE!
Armpit Vents - Throw your hands up and let them pits breath! Honeycomb Mesh helps those suckas get some fresh air.
Hood - Lock the Ninja Mask into place by pulling the hood on. The snug hood is lined with Honeycomb Mesh to add warmth and airflow at the same time. A discreet foldable visor is built in the top… because… Ninja. 
Side Slits - Helps prevent the jacket from riding up while you are performing your Ninja prowess.
Curved Hem Back - Your booty is a WMD. Weapon of Mass Distraction. So we offered free extended coverage to help prevent any accidental discharges on unwitting civilians. 
Front Pocket - Specifically designed to run parallel with the lapel for a slick, incognito appearance. Built-in catch lips on both sides of the pocket to prevent items from easily slipping out.  It is lined with 100% Recycled Polyester Repreve Honeycomb Mesh with Max Dri Moisture Wicking to keep those lethal hands warm while still being able to vent.